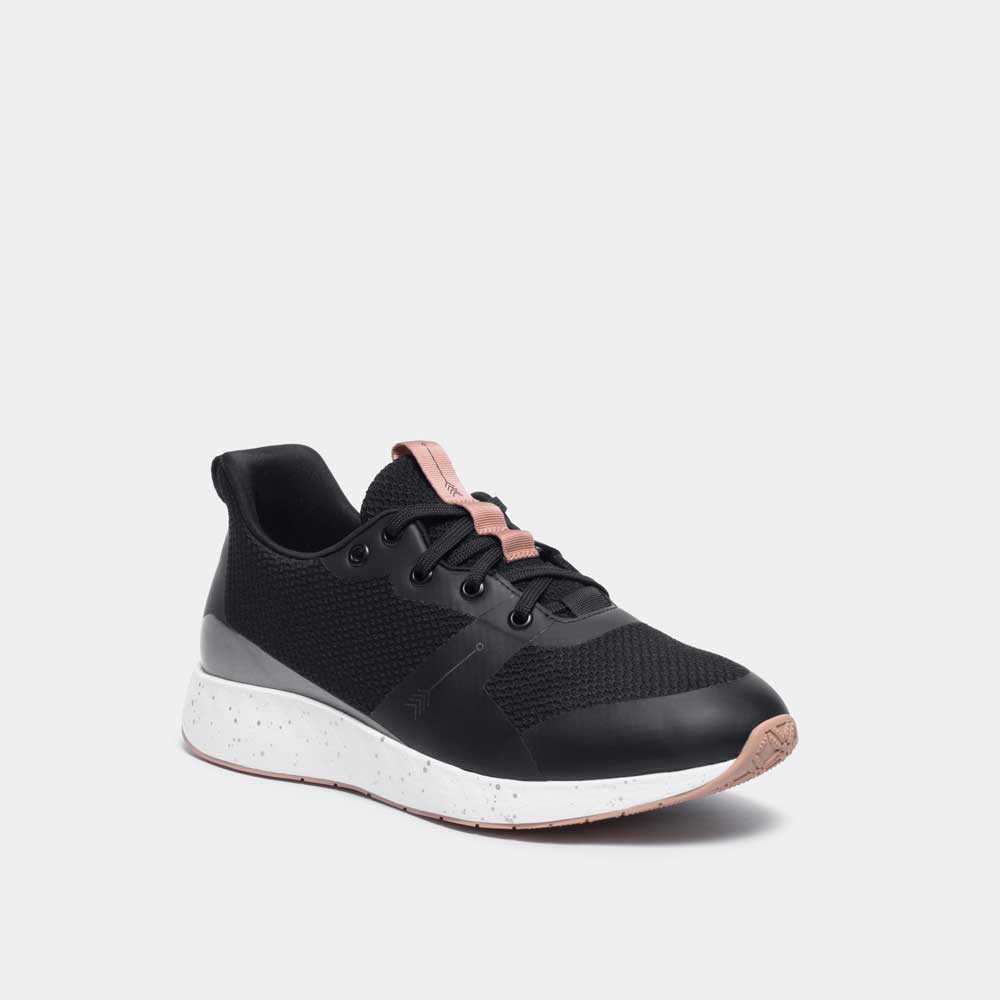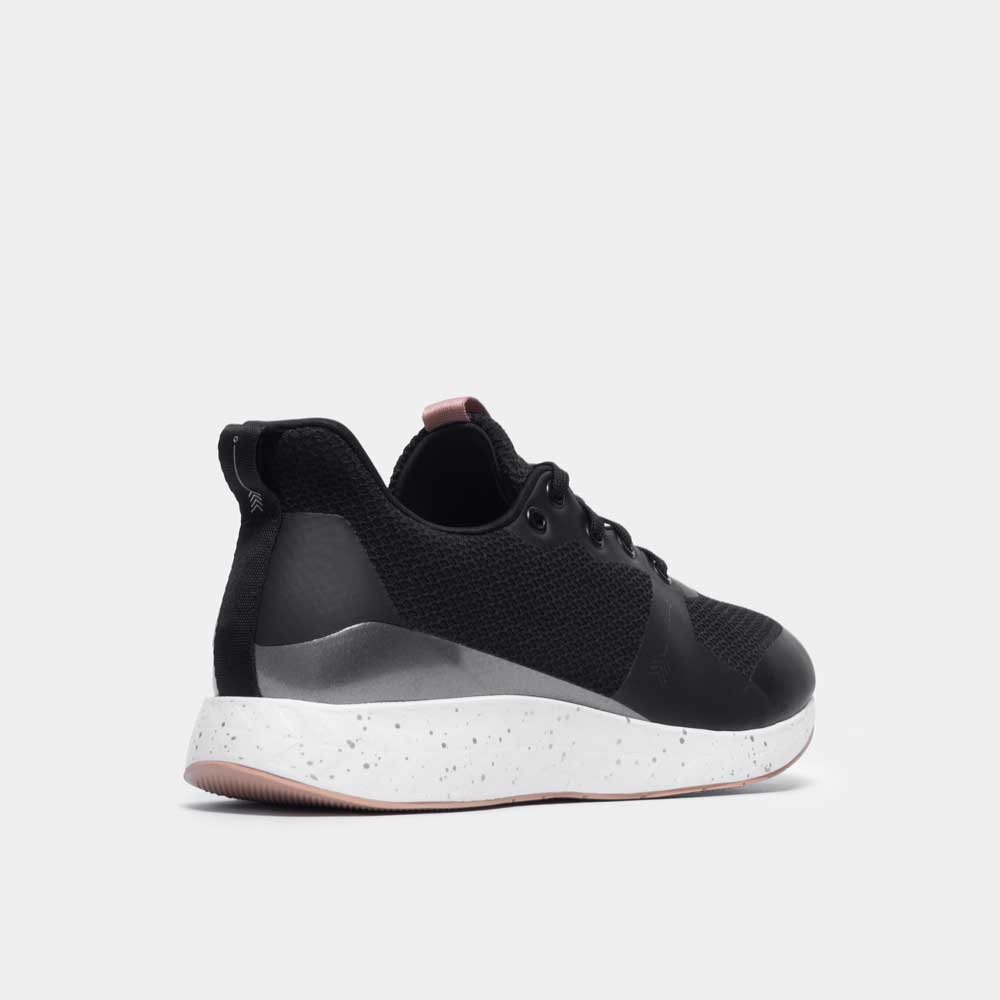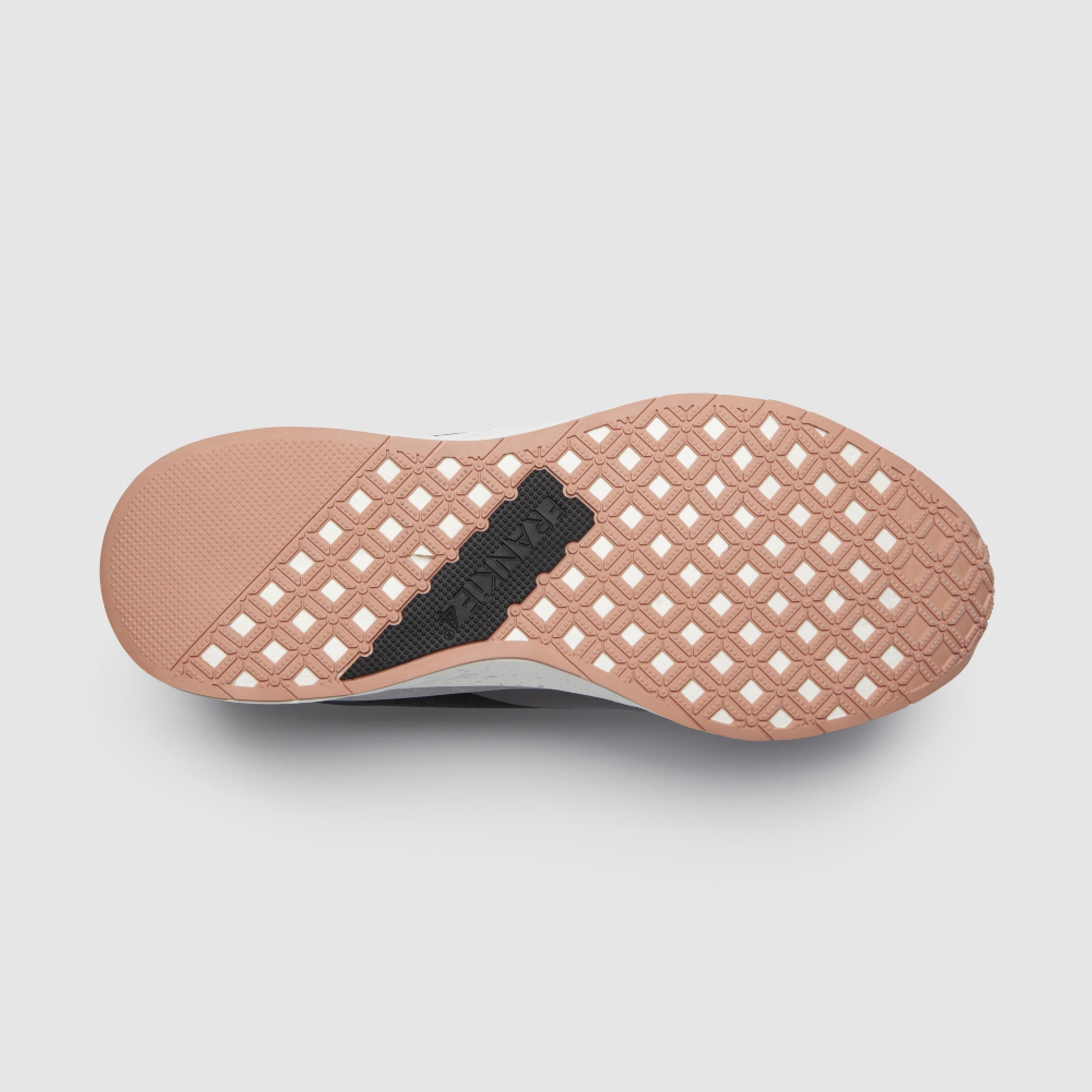 DESCRIPTION
Description
Mae Black Speckle sets off a monochromatic palette with a pop of rose. Bouncy, lightweight, and shock absorbing, Mae `is ready to hit the town or hit the gym with sweet, speckled soles, breathable mesh upper, and of course, our signature support.

SPECIFICATIONS
Saving Your Sole™ with the below features:

Sole Hero™ Support Footbed – Podiatrist designed | adjustable:
HEEL, ARCH & FOREFOOT SUPPORT.

Triple Layer Support & Cushion System designed to help prevent and alleviate common foot pain symptoms.

Lightweight, supportive clouds under your feet. Our Podiatrist designed Active soles are free of steel shanks and heavy materials.

Dual density moulded sole: durable rubber outsole with shock absorbing lightweight injected phylon midsole.

Slip resistant sole*

Custom Control™ Assembly*: choose our leather-lined Sole Hero™ Support Footbed to support alignment and biomechanical function, or our cushioned FRANKIE4 Lite Footbed for a soft, minimal feel underfoot. Customise the fit to each foot with our forefoot cushions.

"Goldilocks" heel counter - not too firm, not too flimsy.

Performance mesh upper with cushioned textile lining to alleviate pressure and rubbing on the skin.

*This style meets and/or exceeds the slip resistance test ISO 13287:2019 (SRC). Please note that while they are slip resistant, they are not completely slip-proof. Please use general caution as you would in any other shoe. **Our Custom Control™ Pack includes full-length Sole Hero™ Support Footbed, FRANKIE4 Lite Footbed, and forefoot cushions.
RESPONSIBLE PRACTICES
Responsible Leather Sourcing
Created with leathers sourced from Leather Working Group (LWG) Gold and Silver rated tanneries, which have strict practices in place for water recycling, energy efficiency, and safe chemical management.

Packaging
Our shoeboxes, stuffing paper,and printed wrap are made from recycled materials—and are also curbside recyclable.

Recycled Cotton
Sneakers produced from March 2023 onwards include shoelaces made from recycled cotton.


OUR TECHNOLOGY
Sole Hero™ Footbed
Our Sole Hero™ Footbeds lifts, cradles and cushions the heel, while its arch support goal is to help with better lower limb alignment. Cleverly hidden in the design are two-zones of cushioning, with the aim to prevent pain points.

Custom Control™ Assembly
Our Custom Control™ fitting assembly is included in the box. Choose our cushioned FRANKIE4 lite footbed for a soft, minimalist feel, or the FRANKIE4 Sole Hero™️ footbed for a more supported ride. The pack also includes a set of forefoot cushions so you can achieve your best fit.


COMPLIMENTARY EXPRESS SHIPPING OVER $150
In the spirit of gifting, enjoy complimentary express shipping when you place an order over $150 between 1-20 December. For the best chance of your shoes and gifts arriving before Christmas, be sure to place your order by 18th December if you're in Australia, or 11th December if you're in New Zealand. 
 
If something doesn't quite work out, we're happy to offer an exchange, store credit, or refund, for any full-priced footwear returned within 30 days in an as-new condition. See our return policy here. 
A CLOSER LOOK AT THE DETAILS WE LOVE
A CLOSER LOOK AT THE DETAILS WE LOVE
RESPONSIBLY SOURCED
We're on a journey with our supplier partners of over a decade to create a brighter future for all feet.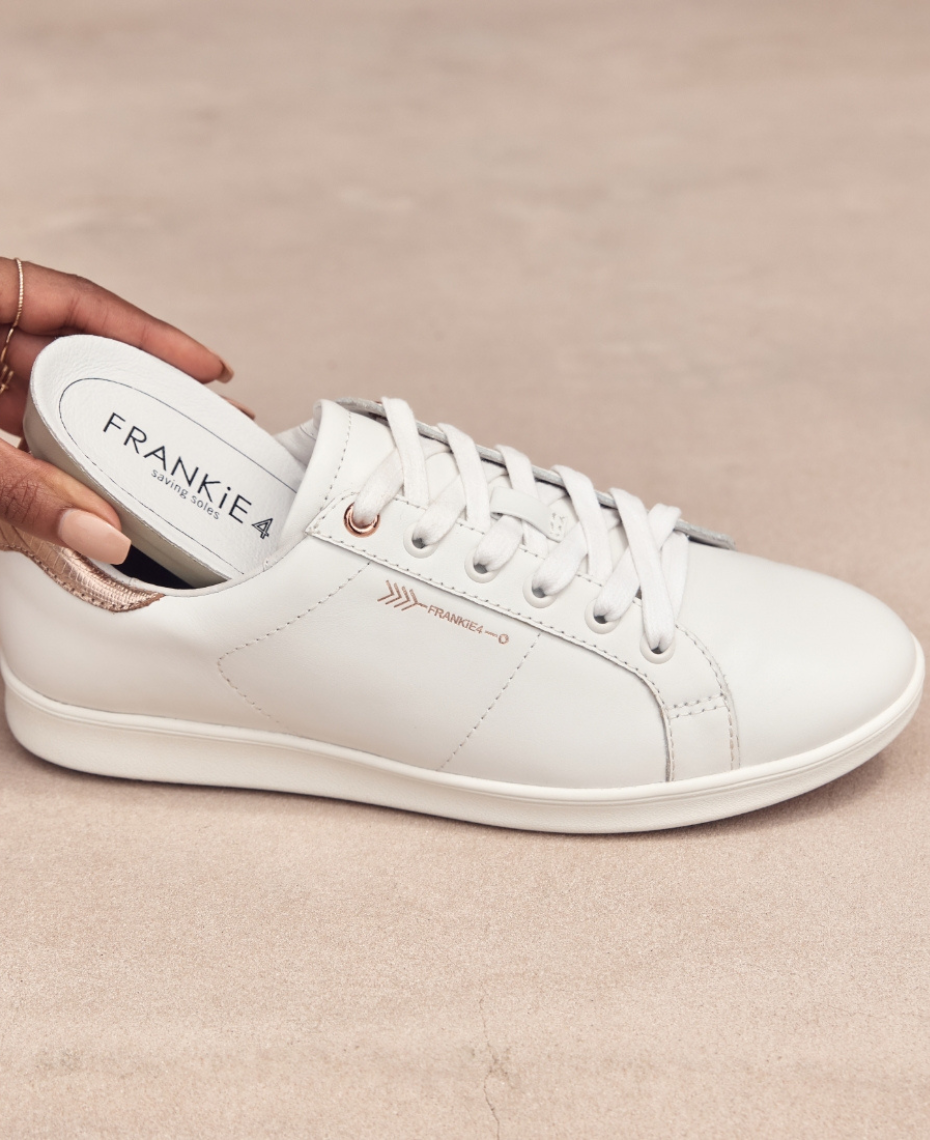 INNOVATIVE DESIGN
Our mission is to take wellness to the next level with award-winning, podiatrist-designed support.
ARCH SUPPORT
Our Sole Hero™ Footbeds lifts, cradles and cushions the heel, while its arch support goal is to help with better lower limb alignment.