The Impact of Pregnancy on your Feet
An award-winning label founded by podiatrists and a physiotherapist,
FRANKiE4 can help sore, tired, pregnant feet.
---
Whilst pregnancy is a special time in any woman's life, it can be made challenging by its effects to the feet and lower limbs. Many women opt to go barefoot during their pregnancy, yet hormonal and physiological changes to their feet could result in a greater risk of chronic pain. That's why wearing supportive footwear (that is also fashionable) can be life-changing for many women and can assist in caring for aches and pains during and after pregnancy.
Founded by a podiatrist, physiotherapist and mother-of-two, FRANKiE4 footwear is designed for women, by women and aims to alleviate discomfort by providing maximum support in styles that any mum will feel confident wearing.
Three ways pregnancy
impacts your feet: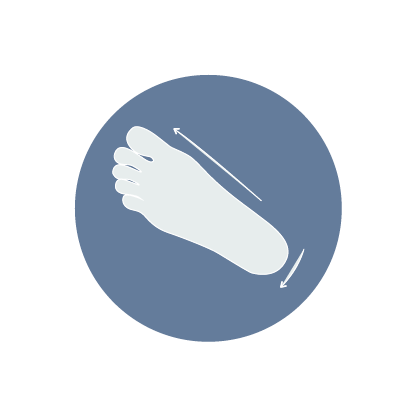 1. Increase in foot size and lowering
of medial arch
Release of Relaxin hormone and increased body weight may cause collapse of the medial arch and loss of rigidity through foot joints. This results in a larger, flatter, more flexible foot type. Some women's feet increase a whole shoe size throughout pregnancy and may also swell throughout the day.  [1] [2] [3] [4]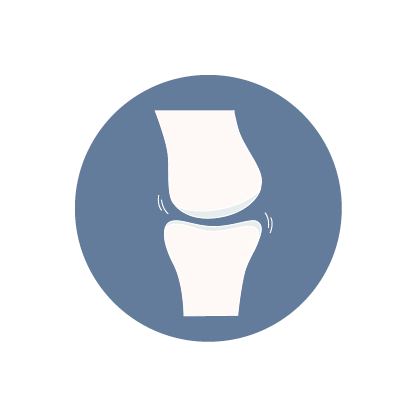 2. Joint instability, reduced strength and decreased balance
During pregnancy, the hormone Relaxin increases 7-fold. Relaxin's role is to aid in labour and birthing; yet side effects of this hormone are joint instability, reduced muscle strength and a decrease in general stability which can lead to
poor balance [2] [3].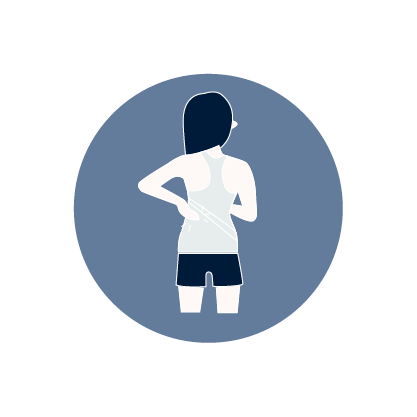 3. Increase in chronic pain
Changes to foot biomechanics during pregnancy are thought to shift load through more proximal joints such as the ankle, knee, hip and lower back, and through different pressure areas of the foot. These changes can increase a women's chance of experiencing acute or chronic pain [2 [3 [4] [5].
---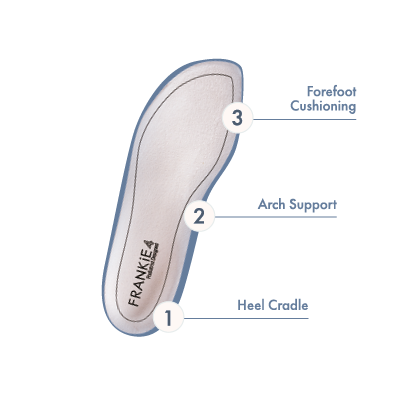 The Famous FRANKiE4
Functional Footbed
The perfect support for the mum or mum-to-be, the FRANKiE4 Functional Footbed aims to counter the instability caused by Relaxin, by increasing the foot's contact with the ground. Our unique footbed is designed to support the natural alignment of the foot, accommodating for the arch collapse many women experience during and after pregnancy. Strategically placed cushioning through the medial arch and forefoot regions encourages even weight distribution, while the contoured heel counter not only cushions the heel, it also provides all day comfort.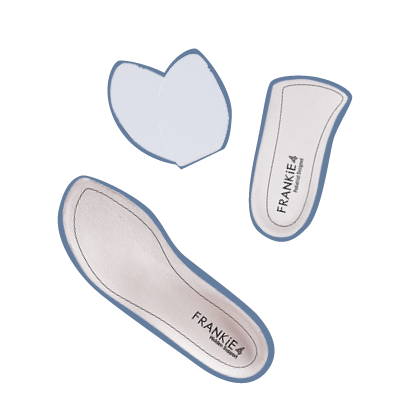 Patented Custom Fit Pack
When a change in foot shape and size begins to cause discomfort,
the FRANKiE4 patented Custom Fit Pack can provide immediate relief and ensure your feet remain comfortable throughout pregnancy. This pack of adjustable footbeds is patented to FRANKiE4 and provides the tools you need to create the best fitting shoe at any stage of your pregnancy and beyond. During pregnancy the half-length footbed means you can use the same pair of shoes as the foot grows and swells as it gives your foot the extra width-space it needs for optimal comfort. If after pregnancy you find your feet reduce in size when swelling is no longer occurring, you can swap out the half-length footbed and resume wearing the full-length footbed, continuing to enjoy the perfect fit all while using the same pair of stylish shoes.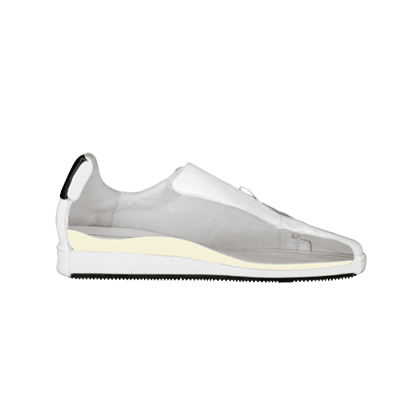 FRANKiE4 Moulded Soles
Our unique moulded soles help to accommodate your changing body during pregnancy and postpartum. Strategically placed cushioning under foot may help to reduce pain in the lower back and lower limb [6]. Most of our active flats are made of dual density materials to ensure both durability and maximal comfort.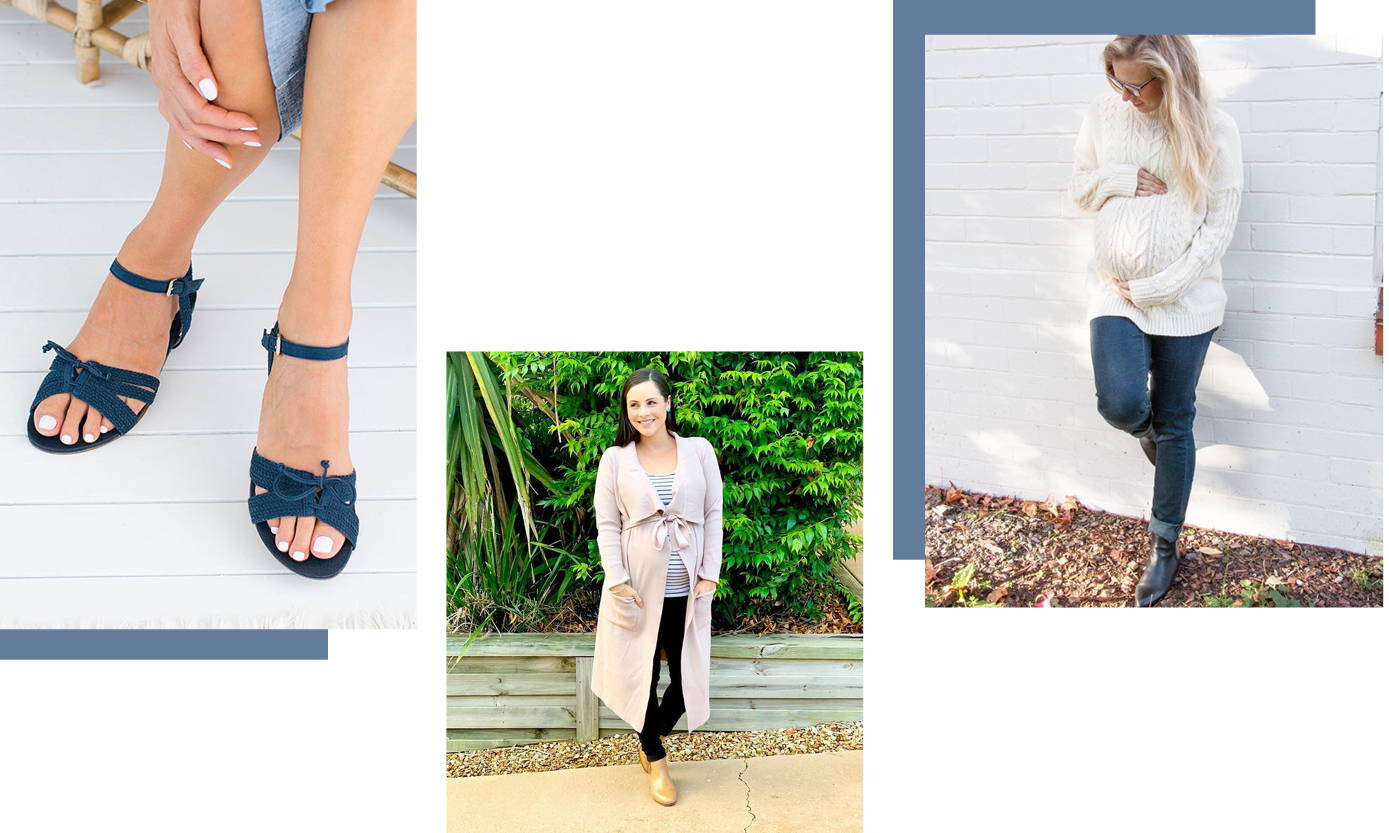 "During pregnancy my feet were so swollen, they increased by an entire shoe size. They are still different now, need a new pair of sandals to fit, provide comfort & support throughout summer!"
- Nicole Lewis
FACEBOOK
"Pregnancy with our little darlings is why I found FRANKiE4!! A DVT, swollen legs and Plantar Fascia. These have been a life saver."
- Jaclyn Britten
FACEBOOK
"Love FRANKiE4 footwear for my pregnant feet. Great for chasing around babies and toddlers too" .  
- Melanie Hand
FACEBOOK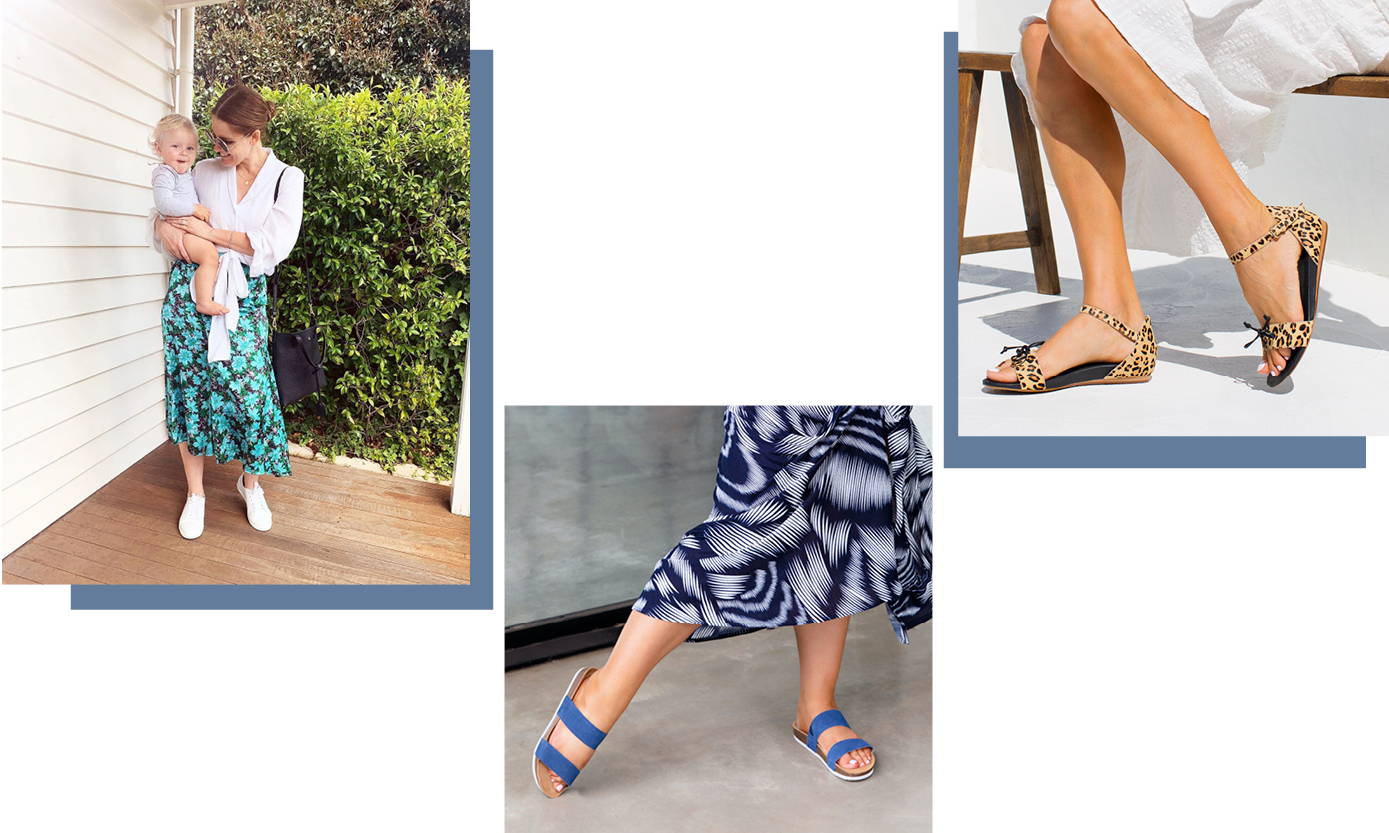 ---
Copyright © Frankie4 2020.
SHOP STYLES PERFECT
FOR PREGNANT MUMS
---
---
Click here for the full list of references.
1) Chiou W, C. H. (2015). The Influence of Body Mass on Foot Dimensions During Pregnancy . Applied Ergonomics, 46(A)212-217.
2) Paul J, V. D.-D. (1994). Workload and Musculoskeletal Complaints During Pregnancy. Scandinavian Journal of Work, Environment and Health, 20(3)153-159.
3) Segal, N. A.-Y. (2013). Pregnancy Leads to Lasting Changes in Foot Structure . American Journal of Physical Medicine and Rehabilitation , 92 (3): 232-240.
4) Karadag-Saygi E, U.-O. F. (2010). Plantar Pressure and Foot Pain in the Last Trimester of Pregnancy. Foot and Ankle International, 31(2)153-157.
5) Proisy M, R. A. (2014). Imaging of Musculoskeletal Disorders Related to Pregnancy. American Journal of Roentgenology, 202 828-838.
6) Jefferson, J. (2013). The Effect of Cushioning Insoles on Back and Lower Extremity Pain in an Industrial Setting. Workplace Health and Safety, 61(10)451-457.