OUR COLLABORATION WITH ARTIST CARLY WILLiAMS
These days collaboration in design is approached as a meaningful and rewarding endeavour.
Working with artists has allowed us here at FRANKiE4 a chance to transfer fun and patterned artwork onto our shoe designs, creating unique, limited edition collections for customers to enjoy.

This Spring-Summer, we joined forces with Australian artist, Carly Williams.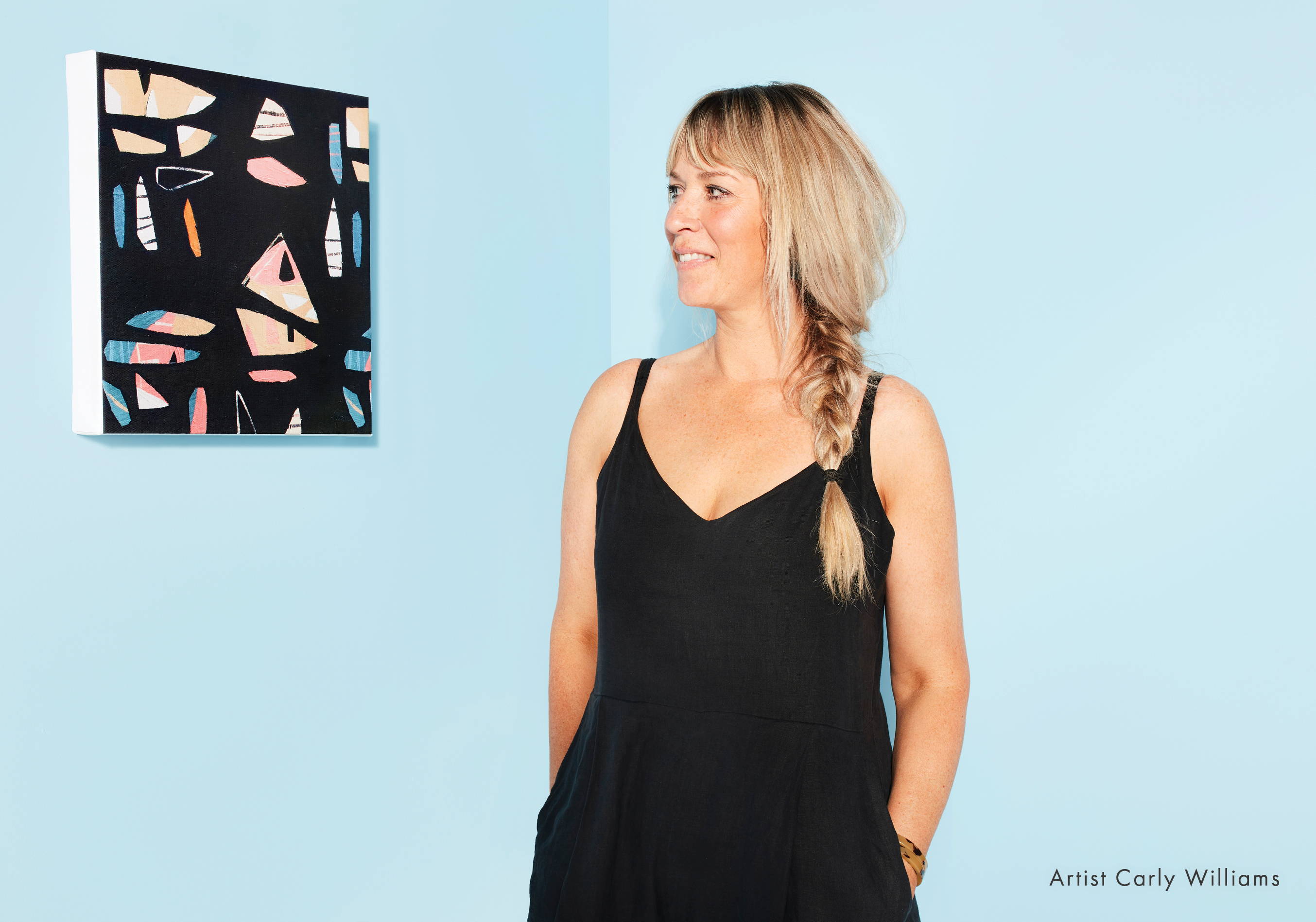 First things first with any collaboration, and that is finding an artist!
From the moment we laid eyes on Carly's geometric abstract pieces, we knew we had to work with her.
Carly's textural, earthy and completely unique aesthetic would translate onto footwear really well,
so an email was sent and a collaboration was born.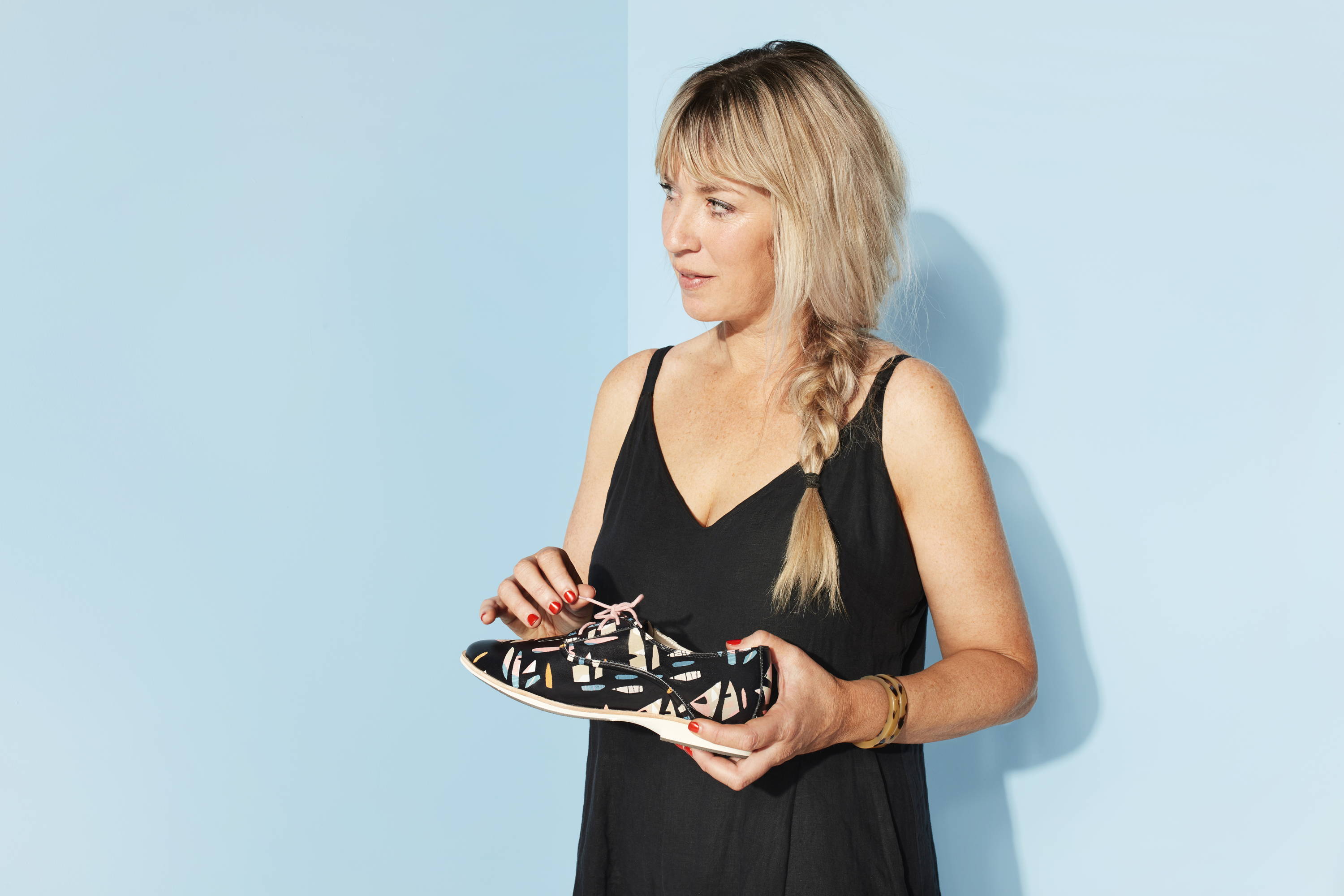 Our design team began the six-month creative process from opposite sides of the world,
Carly in Victoria and part of our team in Asia working closely with the leather supplier testing the different patterns and colours on skins. Lots of back and forth video calls with adjustments and testing were made until we all aligned on the look, feel and quality.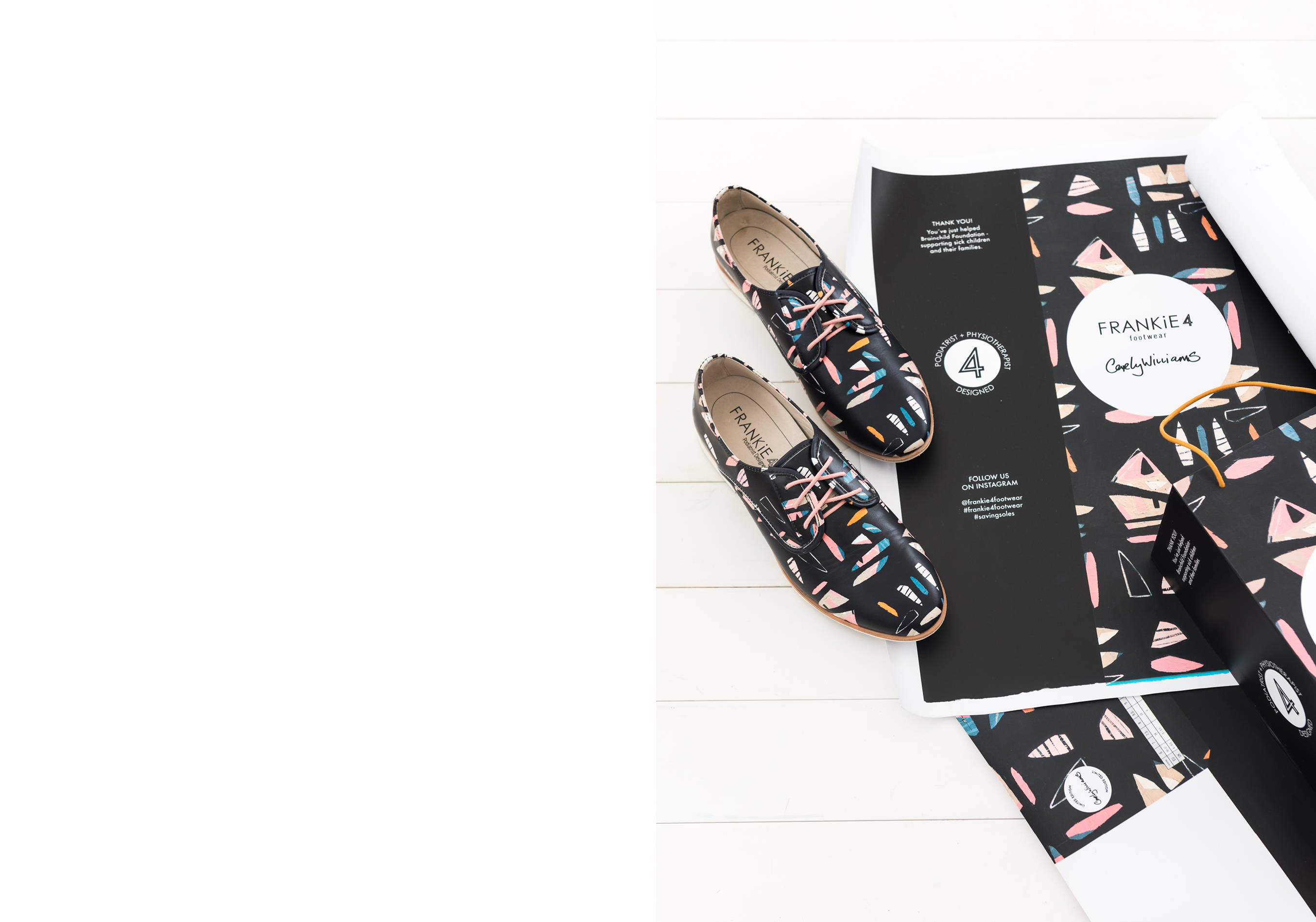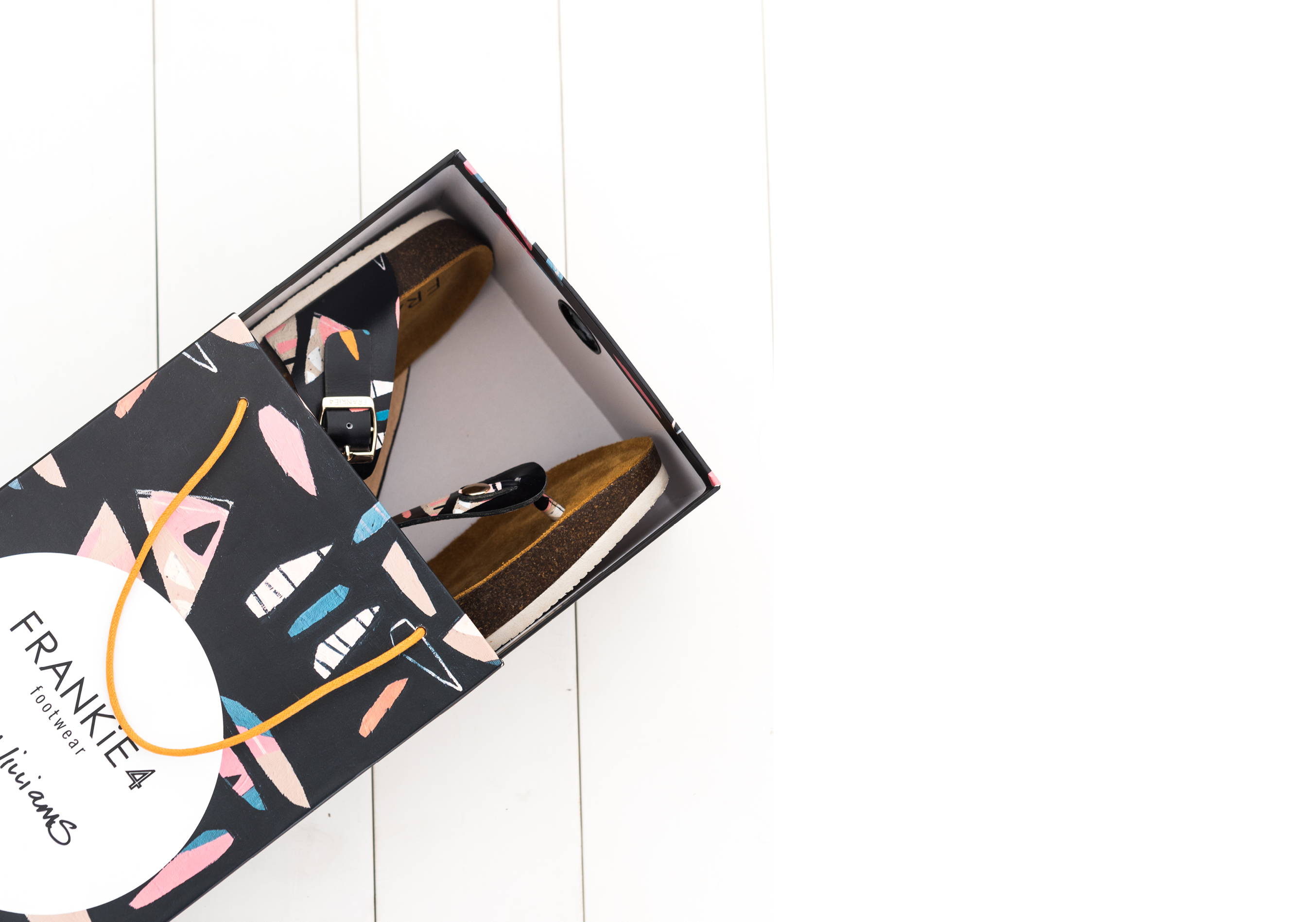 The next step was working on the colour palette and the artwork.
We worked with Carly to pull together a palette that felt upbeat and complementary, using colours that would work with a woman's everyday wardrobe.
Once the foundation palette was found, Carly moved forward onto layering the piece, developing the composition, shapes and texture.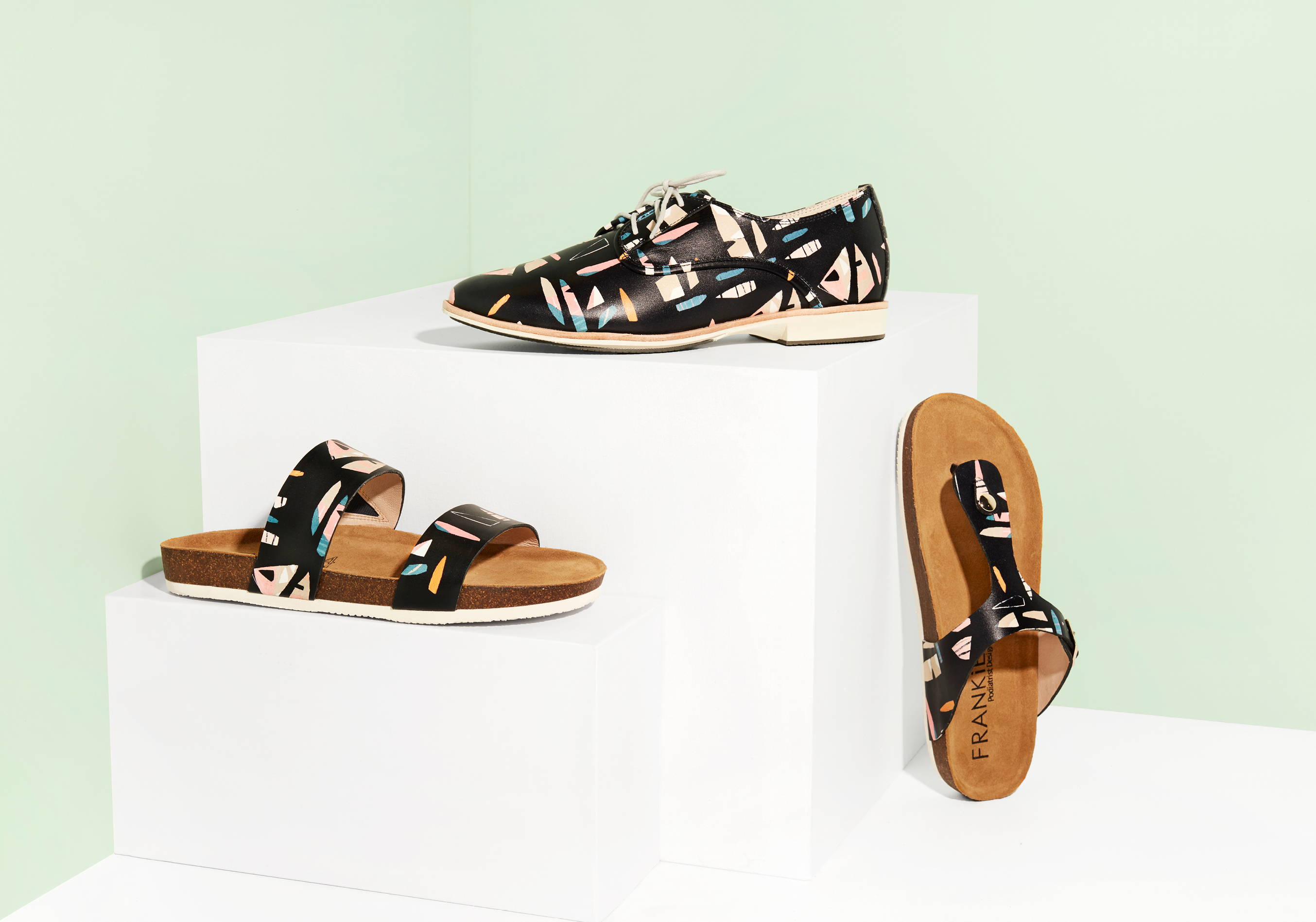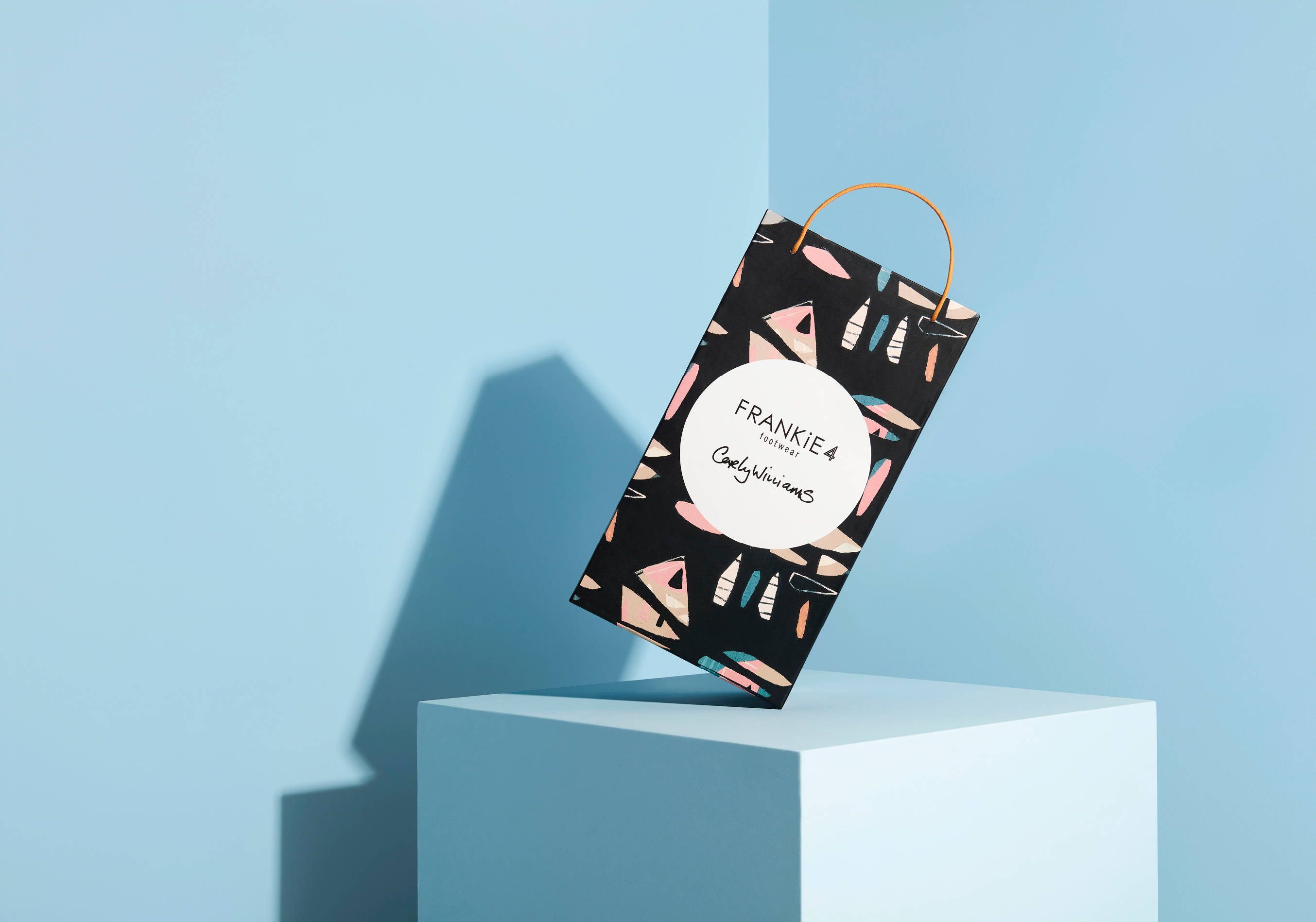 With the finalised design, we then sent this on to our supplier to have samples made in some of our core FRANKiE4 styles, settling on Spring / Summer favourites, SUZE, HiLARY and MARiA.
FRANKiE4's graphic design team also had the task of creating a matching limited edition shoe box that made the collaboration feel extra special.

To view more of Carly's work, visit her on instagram at @carlywilliamsart.
---
With each 'GEO' FRANKiE4 sold, a donation will be made to Brainchild Foundation.
If you have purchased a pair of out limited edition "GEO' styles, THANK YOU.
You have assisted us in passing our goal of donating $50k to Brainchild this year.