LET'S TALK CUSTOM FIT
Learn how to tailor the fit
All you need to get a tailored fit, comes in the box! Included in every pair of our enclosed styles is all you need to have your feet feeling fab!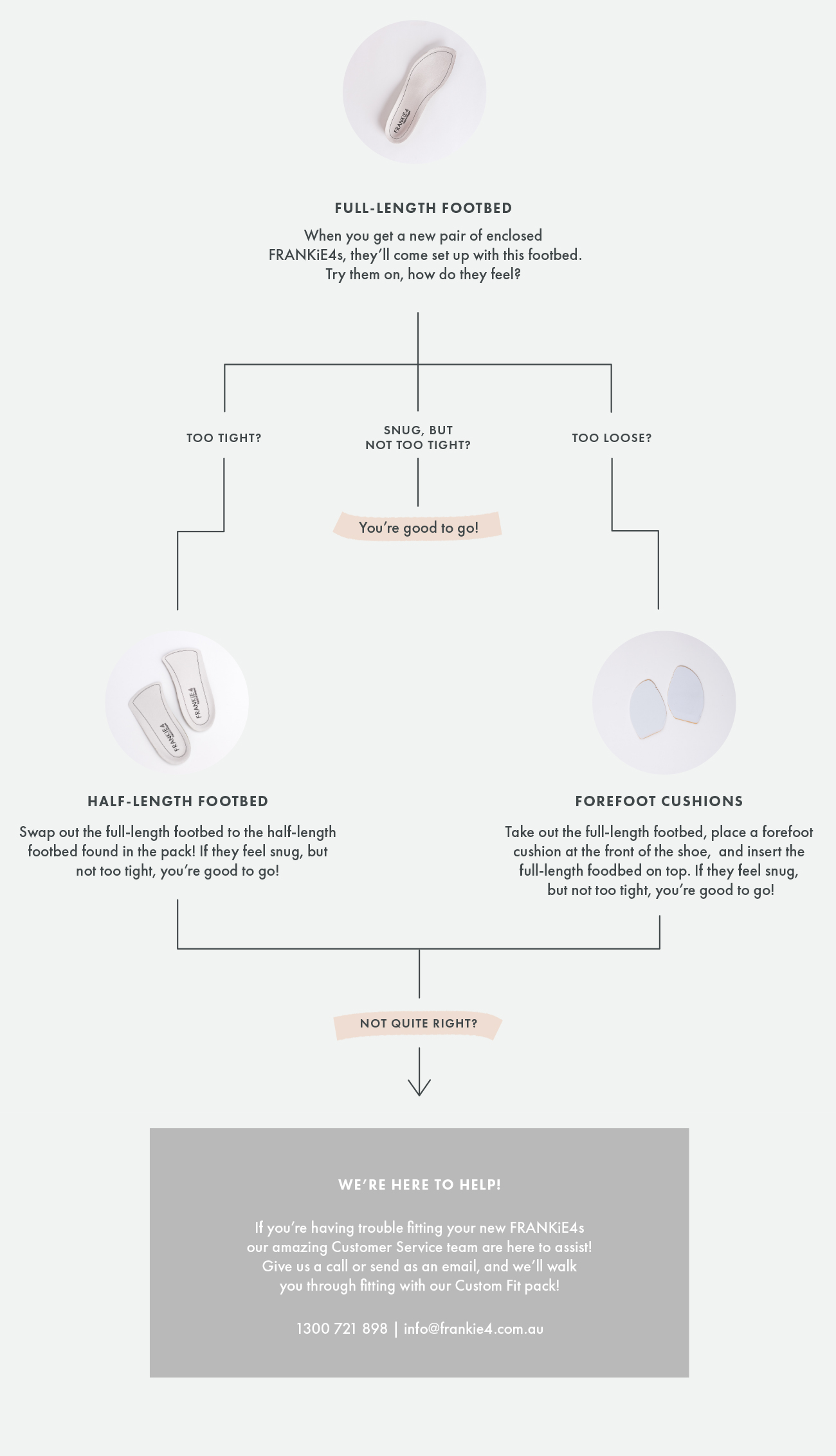 It's ok to be mismatched! Even if you have different length footbeds in the left and right foot, there is no compromise on support!
Utilise the half-length footbed to make room for those thick winter socks!
Pack your shoes and extra components into your Custom Fit Bag
when you're going on an adventure to keep them together!