FRANKiE4 Footwear's Christmas Gift Guide
The most wonderful time of the year is upon us, and there is no greater time to think about what's important. Although the real meaning of the holiday season has little to do with the decorations, tree trimmings and shopping, it's nice to be able to gift our loved ones with something meaningful and memorable.
To help you find the perfect gift, the team at FRANKiE4 have put together a gifting guide, based on our favourite footwear and season's best sellers - sure to please your loved ones! Expect to hear: "this is the best present ever!" on Christmas morning.
RSVP'd to your festive calendar? Check. Permission to indulge? Granted.
Christmas shopping? Sorted, once you check out the FRANKiE4 gift guide below.
Order your FRANKiE4s before 14 December for the best chance of arriving before Christmas.
And don't forget we offer FREE delivery with all online purchases over $100!.
---
Whether it's window shopping through the main city mall or visiting the latest cafes and museums, this lady loves to accessorise in new season trends. A fan of colour pops and beautiful patterns, the High Street Honey isn't afraid of a print clash and dresses without fear.
---
For the woman chasing after little feet at home or in the classroom; the Woman on a Mission is always on her feet, but still finds time to give back to those she cares for. She needs something that requires minimal styling effort with maximum effect and support for her soles.
---
Whether she's navigating cobblestone paths in Paris, walking busy streets through the hustle and bustle of New York or racing to the domestic terminal for work, a pair of FRANKiE4s will ensure the Avid Adventurer's feet are cushioned and supported like no other shoe has done before.
---
They've probably already booked in their Christmas Eve P.T. session and a yoga class for Boxing Day; the Fitness Addict never misses a beat and needs her footwear to keep up with low to moderate workouts. You will spot her wearing a sneaker to the gym or a slide to the studio, but always in activewear, no matter the occasion.
---
For the woman working hard for their work or their families; they're the first up in the morning and the last to go to bed, and no matter how difficult, they always manage the get the job done. Their style is practical, stylish and comfortable - in neutral, go-with-anything hues like wheat, stone and black.
---
We all know one and we all know how difficult it can be to buy for someone who already has everything. For the Woman Who Has it All, a FRANKiE4 gift voucher is the way to go. Let her decide from a slide or a sandal, a sneaker or a heel. Order a physical gift voucher before 14 December to ensure it arrives before Christmas, or an e-gift voucher by Christmas Eve to print at home.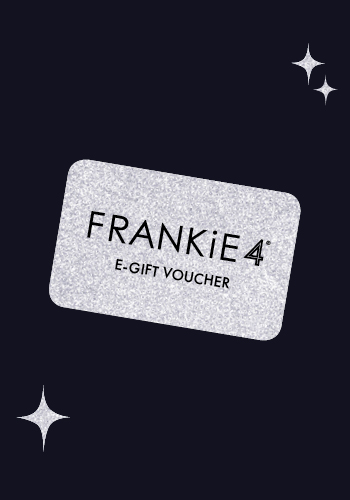 ---
If we were to pick just one stocking filler for you to get your hands on this year, it would be our 7-free Nail Polish, with net proceeds from sales going directly to Buy A Bale. This incredible organisation assists farmers in rural QLD & NSW by providing water, stock feed, volunteers, a 24/7 helpline and ground counselling services.