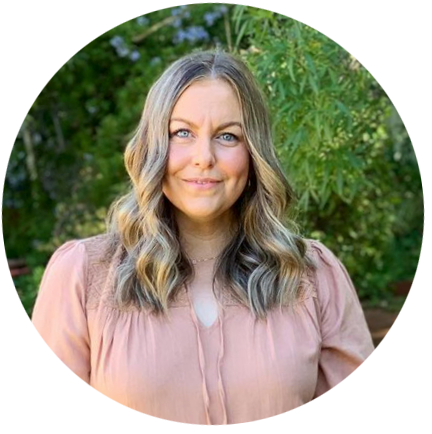 Anna Byrne is a former News Limited fashion columnist and lifestyle reporter known for her witty and non-elitist take on style. Since becoming a mum to Bessie who is 1, she's now a freelance copywriter who still loves writing about shoes.
@annafbyrne

Anna Byrne is a former News Limited fashion columnist and lifestyle reporter known for her witty and non-elitist take on style. Since becoming a mum to Bessie who is 1, she's now a freelance copywriter who still loves writing about shoes.
@annafbyrne
Sole survivor: Anna Byrne shares her experience with pregnancy-induced Plantar Fasciitis
Ever since participating in my first cross-country in primary school, sport has been a reoccurring nuisance in my life.
So it came as somewhat of a surprise to suddenly find myself in the company of elite athletes during the second trimester of my first pregnancy.
Having made it through the mum-to-be minefield of the first trimester reasonably unscathed by morning sickness, I arrived at my second trimester giddily waiting for those glowy hormones to kick in. Instead, I was met with insomnia, an insatiable craving for tonic water and an equally mysterious pain in my left heel.
Over the course of a few weeks, the first few footsteps after getting out of bed in the morning became increasingly unbearable. Then, just standing up from my desk would cause a sharp stabbing sensation below my heel and by the end of each day, there would be a more general, bruised feeling in the arch of my foot.
"Sounds like plantar fasciitis," said my mother-in-law, who had previously suffered from the condition. Never heard it? Me neither.
Follow this link to learn more about plantar fasciitis.
It's also a condition commonly found in AFL footballers, ballerinas and marathon runners. Now, I can guarantee the closest thing I had ever come to a marathon during my pregnancy (or lifetime) was that infamous cross country back in 1992 and binging seasons 1-3 of Grace & Frankie in a single weekend.
But as I would discover, pregnant women are also particularly susceptible to the injury.
For the final months of my pregnancy, I managed as best as I could without being able to take anti-inflammatories. I stretched my calf muscles with daily exercises; I rolled my foot on frozen water bottles, tennis balls and golf balls; and bribed my husband to massage my feet.
In February 2020, my husband and I welcomed our baby girl, Bessie. And between my magnificently swollen postpartum feet, hot summer days, and the first lockdown of the global pandemic, I spent the first few months of her lifetime barefoot or in slippers. It turns out that among the worst things you can do for plantar fasciitis is to walk around with no shoes on — or in equally unsupportive Ugg boots.
When I was forced to crawl to Bessie's nursery to feed her in the middle of the night because it was quicker than trying to hobble through the pain, I knew I couldn't ignore it any longer. It had become so debilitating and disheartening that I couldn't enjoy simple things like taking my baby for a walk in her pram. As I was breast-feeding, the relaxin hormone in my body was also impacting the recovery time and I was still unable to take anti-inflammatories. My options seem limited, and the pain, relentless.
Then like Cinderella and Dorothy before me, a pair of shoes changed my life.
I started wearing FRANKIE4's Jaackie III sneakers and noticed a difference almost instantly as both the arch contours and heel cradles of their functional footbeds reduce the stress and strain of the plantar fascia.
Then, thanks to a helpful tip from the FRANKIE4 team, I also started keeping a pair of their Lili II black sandals beside my bed so I could easily slip them on and off to settle Bessie in the night or getting up to feed her in the morning. Thanks to the arch support, it was far easier, and less painful, to transition from laying, to standing and then walking. (*PSA for PF sufferers and new mums, FRANKIE4 have since released covetable, cloud-like Sadie slides — woolly wonders that feature three layers of cushioning topped off with shearling. Add them to your baby shower registry now!)
Between the sneakers and slides, I finally had a routine where my feet were being supported all day, from the moment I first stood. The shower literally became the only place my feet weren't being cradled by a FRANKIE4 shoe.
I wish I hadn't just accepted sore feet as part of the pregnancy package. Because had I spoken up earlier, I could have been swiftly pointed in the direction of FRANKIE4 and felt the benefits of this brand sooner — not only because of the support it gives my soles, but because of the supportive community this brand has built. Every time I have shared a post on social media featuring FRANKIE4 or talking about my plantar fasciitis, I have received a stream of messages from women telling me how they discovered FRANKIE4 and their favourite styles, as well as sharing advice and tips for plantar fasciitis, or kindly passing on the reassurance that it does improve — and can disappear.
Because I had let my condition go on for so long, I did require some more intervention from a podiatrist and osteopath in order to fast track my postpartum recovery with a more holistic approach. (I was compensating for the pain in my feet so much that my hip alignment has been an unfortunate side effect of my plantar.) But after almost twelve months of wearing FRANKIE4 almost exclusively, I can happily say that my plantar fasciitis is all but gone, and if Bessie is ever unsettled at night, I can now walk barefoot to her room, pain free.
I mean, I don't think I'll be running in a marathon any time soon. But at least I can be certain that has nothing to do with my feet.